Creating equity through technology
We are excited to offer all new first-year and new transfer students a new iPad to support their academic success.
Let's fill Bulldog Stadium on Nov. 6!
Show the nation that we are the Pride of the Valley! Cheer on your Fresno State Bulldogs as they take on Boise State.
Apply for fall 2022 admission
As a Bulldog, you will discover your calling through classroom learning, hands-on experiences and community collaborations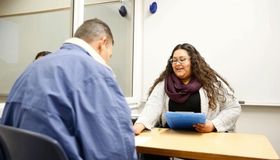 The funds will address the shortage of clinical social workers specializing in behavioral health by removing barriers for serving culturally diverse communities.